Type: Mover
Phone: (718) 222 - 8282
City: Brooklyn, New York
Address: 15 N OXFORD ST, Brooklyn, NY, 11205
USDOT: 1543241, registered for DUMBO MOVING & STORAGE INC
Storage Space Rental
Long distance (national) moving
Piano moving
Boxes & Packing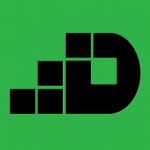 Service Area: Brooklyn Heights, Chelsea, East Rutherford, Fort Greene, Greenpoint, Hoboken, Midtown, Park Slope, Red Hook, SOHO, Upper East Side, Upper West Side, Williamsburg, Long Island
Today Dumbo Moving & Storage operates the largest moving fleet in Brooklyn with 56 trucks and four tractor trailers. The company is ranked as one of New York's largest moving companies in terms of annual transaction.
We are licensed for interstate moving with the USDOT. We have some of the best priced long distance moves in the business. Whether you are moving to NYC, New Jersey, Connecticut, Florida or California, call Dumbo Moving for an affordable & guaranteed price.
When you need access to your storage unit, give us a call. Our storage professionals are standing by to set appointments Monday through Friday, 9:00 a.m. to 5:00 p.m.