Type: Storage unit rental
Phone: 718-509-6524
City: Brooklyn, New York
Address: 183 Lorraine Street, Brooklyn, NY, 11231
Free truck
Climate control
24 Hours open
Parking spaces
Boxes & Packing
Truck rental
Business hours
Mon-Fri 8:00 am - 7:00 pm
Sat 9:00 am - 5:00 pm
Sun 10:00 am - 4:00 pm
Operational hours:
Mon-Fri 8:00 am - 7:00 pm
Sat 9:00 am - 5:00 pm
Sun 10:00 am - 4:00 pm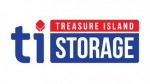 The Treasure Island Storage Red Hook in Brooklyn, New York facility has more than 1,500 Self Storage units ranging in size from 4'x 4' to 10'x 30', all of which are climate controlled to protect against the harsh New York summers and the damage that can occur from temperature fluctuation. We also have outdoor accessible storage units and parking spaces for cars and other vehicles.
At TI Storage, we're committed to making your storage or moving process as smooth as possible. Our Red Hook location, in Brooklyn, now offers U-Haul truck and van rentals as an authorized U-Haul dealership.